Understanding the Importance of Pet Urns: Preserving Memories and Providing Comfort
Losing a beloved pet is an emotionally challenging experience. Pet urns play a crucial role in preserving the memories of our furry friends and providing comfort during the grieving process. A beautiful urn serves as a tangible reminder of the special bond shared and the unconditional love our pets offered. By giving our cherished pets a meaningful final resting place, we honor their memory and keep their spirit alive in our hearts.
Materials Matter: Exploring the Types of Pet Urns (Wooden Urns for Ashes, Ceramic, and More)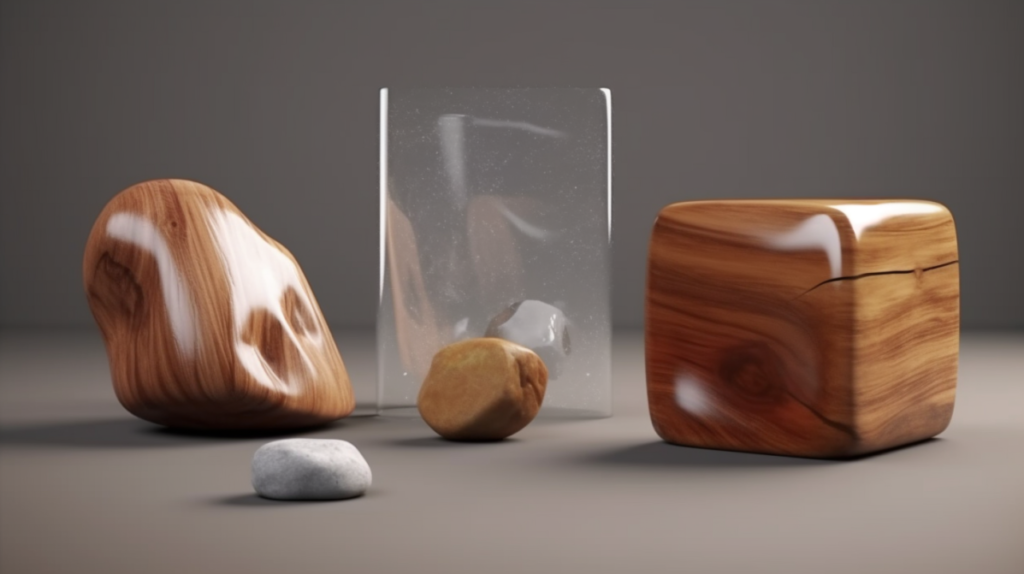 Selecting the right material for a pet urn is essential, as it contributes to its durability, appearance, and personal significance. Wooden urns for ashes offer a classic, warm, and natural aesthetic, while ceramic urns provide a more artistic and delicate look. Other materials, such as metal, glass, or resin, each have their unique charm and benefits. It's essential to choose a material that resonates with your personal preferences and reflects your pet's personality.
| | | |
| --- | --- | --- |
| Material | Pros | Cons |
| Wooden | Warm, natural aesthetic; durable; customizable | Susceptible to moisture, scratches; may require maintenance |
| Ceramic | Unique, artistic designs; variety of colors and shapes | Fragile; prone to chipping or cracking |
| Metal | Durable; corrosion-resistant; wide range of finishes and styles | May show fingerprints; can dent or scratch |
| Glass | Elegant, timeless look; customizable with etching or painting | Fragile; may break if dropped |
| Resin | Durable; versatile in design and appearance; often lightweight | May appear less high-end; susceptible to UV damage |
| Stone/Marble | Sturdy; natural beauty; luxurious appearance | Heavy; may be difficult to move; prone to chipping |
| Biodegradable | Eco-friendly; various materials; returns to earth naturally | Less durable; not suitable for long-term display |
The Art of Personalization: Customizing Your Unique Urn with Engraving and Artwork
Personalizing a pet urn is a powerful way to create a one-of-a-kind memorial that truly captures your pet's spirit and the bond you shared. With various engraving and artwork options available, you can design a unique tribute that serves as a constant reminder of your pet's love and companionship.
Engraving allows you to etch meaningful details onto your pet's urn, creating a lasting message of love. Many pet owners choose to include their pet's name, dates of birth and passing, or a heartfelt quote that encapsulates their pet's unique qualities. You can also select from various fonts, styles, and placements to ensure the engraving aligns with your aesthetic preferences. By personalizing your pet urn with engraving, you create a timeless tribute that honors your pet's memory.
Artwork: Bringing Your Pet's Personality to Life
In addition to engraving, incorporating artwork into your pet urn's design can further enhance its uniqueness and personal significance. There are several ways to integrate artwork into your urn:
Custom Portraits
A skilled artist can create a hand-painted or printed portrait of your pet, capturing their likeness and personality. This image can be applied directly to the urn or framed alongside it, creating a visual representation of your cherished companion.
Paw Prints
Many pet owners find comfort in preserving their pet's paw print as a reminder of the love and joy they brought into their lives. You can have your pet's actual paw print imprinted on the urn, or choose a stylized paw print design to symbolize their presence.
Symbolic Imagery
Consider adding imagery that represents your pet's favorite toy, a memorable adventure, or a shared hobby. This artwork can be painted, etched, or applied as a decal, adding a personal touch that reflects your pet's unique character.
Choosing the Right Artist or Service
When customizing your pet urn with engraving and artwork, it's essential to select a reputable artist or service. Look for providers with positive reviews, a portfolio of past work, and a clear understanding of your vision. Communicate openly about your expectations, and allow ample time for the creation process. By entrusting your pet urn's customization to skilled professionals, you can ensure the final product is a beautiful and fitting tribute to your pet's life and your enduring love.
A Touch of Nature: The Beauty and Benefits of Biodegradable Pet Urns for Ashes
For pet owners seeking an eco-friendly option, biodegradable pet urns provide a beautiful and responsible choice. Made from materials like recycled paper, natural clay, or wood, these urns eventually break down and return to the earth. This environmentally conscious alternative allows your pet's ashes to become a part of nature, symbolizing the cycle of life and creating a lasting, natural legacy.
Size Matters: How to Determine the Ideal Capacity for Your Pet's Urn.
To ensure your pet's ashes fit comfortably within the urn, it's important to select the appropriate size. Generally, one cubic inch of urn space is required for every pound your pet weighed. Measure your pet's weight and consider any additional mementos you'd like to include, such as a collar or favorite toy. This will help you choose an urn with the right capacity to accommodate your pet's ashes and any cherished keepsakes.
Memorializing with Style: Aesthetic Considerations for Choosing Your Perfect Pet Urn.
A pet urn's appearance should reflect your personal style and your pet's unique character. Consider the colors, shapes, and designs that best represent your pet's personality and complement your home decor. By selecting a visually appealing urn, you create a beautiful tribute that celebrates your pet's life and serves as a comforting reminder of the love you shared.
Honoring Your Furry Friend's Breed: A Guide to Cat/Dog Urns by Breed.
A pet urn designed specifically for your cat or dog's breed pays homage to their unique heritage and characteristics, creating a truly personalized memorial. One such option is a cremation urn crafted from aromatic sandalwood, which offers a deep, elegant, and natural aesthetic.
Sandalwood is renowned for its slightly aromatic scent, evoking a sense of serenity and calmness. This makes it an ideal material for a pet urn, providing a place where your beloved pet can rest peacefully. The sandalwood urn serves as a comforting presence, allowing your pet to remain close to you and swaddle with you in a different, yet meaningful way.
To further personalize the sandalwood urn, you can have it customized and engraved with your cat or dog's name and a heartfelt message you would like to say to them. This added detail transforms the urn into a unique and loving tribute, celebrating the special bond you shared with your pet.
The sandalwood pet urn also makes for a thoughtful and compassionate memorial gift for someone who has lost a pet. By gifting a personalized, breed-specific urn, you help the bereaved pet owner cherish the memory of their beloved furry friend and honor the love they shared.
With its aromatic properties, natural beauty, and customizable features, a sandalwood cremation urn serves as an exquisite and heartfelt memorial for your cherished cat or dog, preserving their memory and providing comfort during the grieving process.
How to Properly Transfer Your Pet's Ashes: A Step-by-Step Guide for First-Time Urn Users.
To ensure a smooth and respectful transfer, it's important to follow a step-by-step process. Begin by preparing a clean, flat surface and gathering necessary supplies, such as gloves and a funnel. Open the urn carefully and use the funnel to gently pour the ashes inside. Be sure to handle the ashes with care and reverence, taking your time to complete the process. Once the transfer is complete, securely seal the urn according to the manufacturer's instructions.
Finding the Best Place to Display Your Pet's Urn: Tips for Creating a Meaningful Memorial Space.
Creating a dedicated memorial space for your pet's urn can bring comfort and solace. Choose a location in your home that holds personal significance, such as your pet's favorite spot or a place where you spent quality time together. Surround the urn with meaningful items, like photographs, toys, or a memorial candle, to create a peaceful and comforting space. This special area serves as a daily reminder of the love and joy your pet brought into your life.
Exploring Pet Urns Alternatives : Unique and Creative Ways to Memorialize Your Furry Friend.
For those seeking alternative ways to honor their pet's memory, there are several unique and creative options available. Consider having a portion of your pet's ashes incorporated into a custom piece of jewelry, a glass sculpture, or a memorial painting. Alternatively, you might opt for a living memorial, such as planting a tree or creating a garden, using biodegradable urns or ashes-infused soil. By exploring these unconventional options, you can create a personalized and meaningful tribute to your beloved pet.
In conclusion, choosing the perfect pet urn is a deeply personal and meaningful journey that helps honor your beloved pet's memory and offers solace during the grieving process. By exploring various materials, personalization options, and considering factors such as size, aesthetics, and breed-specific designs, you can create a one-of-a-kind memorial that truly captures the essence of your pet's spirit. Remember that the love you shared with your pet transcends time and physical presence, and a thoughtfully chosen pet urn serves as a lasting tribute to that eternal bond. As you navigate this journey, may you find comfort in knowing that your furry friend's memory will forever be cherished and held close to your heart.