Cancer is not only a threat to humans, but also casts a shadow over our beloved furry friends. Cancer is the leading cause of death in dogs over 10 years old, and it also causes immense suffering for countless cats. As a pet care professional, I always stress the importance of awareness and early detection in coping with pet cancer. This can increase the chances of successful treatment and provide a better quality of life for our pets. Pets cannot speak for themselves, so they rely on their owners to protect them. As an owner, you must always be "ready." If you notice any uncomfortable symptoms or abnormal behaviors in your pet, take them to the doctor as soon as possible.
What symptoms indicate that your pet may have cancer ?
The symptoms of cancer in pets are somewhat similar to those in humans, such as lumps, non-healing wounds, vomiting, diarrhea, swollen lymph nodes, limping or thickened bones, abnormal bleeding, and difficulty breathing – these are all typical signs. Other symptoms include loss of appetite, weight loss, harsh cough, and lethargy. If your pet always seems sickly or listless, it's best to take them to a veterinarian as soon as possible.
Symptoms that should be noted by the owner include,
All lumps should be noted; some may not affect health, but this can only be determined after a veterinary examination.
Red, teary eyes and eye swelling.
Ear infections, drooping ears, and odorous ears (pets will often shake their heads or scratch their ears when they are uncomfortable).
Sudden swelling of the lips, gums, or tongue, sometimes accompanied by difficulty breathing.
Abdominal enlargement without weight gain.
Unexplained weight loss.
Pet discomfort and abnormal behaviors should also be noted,
Loss of appetite, vomiting, diarrhea, coughing, increased thirst, and changes in food preferences;
Any changes in urination, such as difficulty urinating, increased urine output, or increased frequency of urination;
Changes in personality: active dogs suddenly become quiet; well-behaved pets become aloof and irritable, begin to hide, etc.;
New habits: pacing, wanting to go outside more than before, becoming easily agitated, etc.
What are the chances of pets getting cancer and what are the main types of cancer?
In general, the probability of cats getting cancer is lower than that of dogs, about half that of dogs. Cat owners might breathe a sigh of relief at this point, but don't let your guard down! Cancer is often more difficult to detect in cats, leading to late diagnosis and missing the best treatment opportunities.
One of the most common cancers in cats is lymphoma, which is often associated with feline leukemia virus (FeLV). Although there is now a vaccine for feline leukemia, many cats still contract the disease. Oral squamous cell carcinoma is also a common cancer in cats.
Cancer is very common in elderly dogs, with over 50% of dogs over the age of 10 at risk of developing cancer. The main types of cancer are lymphoma, mast cell tumors, mammary tumors, and soft tissue sarcomas, with some dogs also developing bone cancer.
Why does my pet get cancer?
Breed – Genetics
For dogs, the formation of some cancers seems to be related to genetic factors. We have found that certain breeds (such as Golden Retrievers, Labradors, Bernese Mountain Dogs, Schnauzers, and Beagles) are indeed more prone to cancer than others. However, it is not clear whether genetic or environmental factors play a dominant role in the process of developing cancer.
Mixed-breed dogs have a larger gene pool, making them less likely to carry cancer genes, but they may still develop cancer due to environmental or spontaneous factors.
Unlike dogs, a cat's breed does not affect the risk of developing cancer. However, it is worth noting that white cats of some breeds are more prone to squamous cell carcinoma, usually in the ears or face.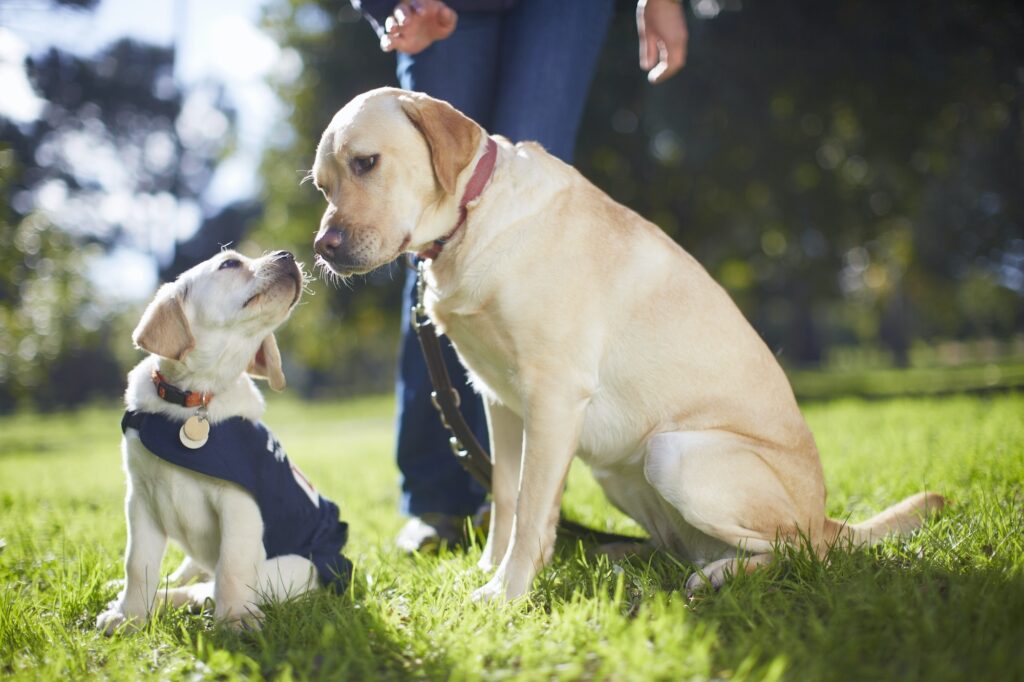 Gender – Hormones
Breast and vaginal tumors are related to female hormones, while testicular and perianal tumors are related to male hormones.
How to reduce the occurrence of related tumors: If there are no plans for your pet to reproduce, early spaying or neutering can reduce the chances of specific tumors, such as breast, prostate, and testicular tumors.
Age – Aging
As animals age, their ability to eliminate free radicals decreases, and the chances of cell mutations during cell division increase, making the likelihood of developing tumors higher.
Therefore, when pets enter the mature age of 7 years, it is best to have 1 to 2 health check-ups per year, so there is a chance to detect tumors early and take further action. In addition, you can also provide an appropriate amount of supplements and antioxidant-rich foods, such as vitamins C and E; omega-6-rich foods; antioxidant and trace element-rich vegetables and fruits like broccoli, asparagus, and carrots.
Environmental factors
Chemical carcinogenesis: For example, aflatoxin acts as a pro-carcinogen and is activated by complex functional oxidase within the microsomes, ultimately forming carcinogens that cause liver cancer and leukemia.
Physical carcinogenesis: For example, ionizing radiation, which causes direct damage to cellular genetic material DNA, leading to gene mutations.
Some cancer-causing factors are passed on to offspring cells through "vertical transmission." Offspring cells with cancer-causing genes are in a suppressed state but can be activated under the influence of internal and external factors, causing them to become cancerous. Only substances that have a damaging effect on the genetic process can be considered carcinogens.
What measures can be taken to prevent pets from getting cancer?
Spaying or neutering can eliminate the risk of testicular and ovarian cancers and significantly reduce the risk of uterine cancer. It can also greatly reduce the risk of mammary cancer, which is one of the most common cancers in female dogs and cats. For female dogs, 50.9% of mammary cancers are malignant, while for female cats, 90% are malignant. Unspayed female dogs and cats are seven times more likely to develop mammary cancer than those who have been spayed.
PET scans for pet cancer
A PET scan, or Positron Emission Tomography scan, is a diagnostic imaging test that helps identify cancerous cells in the body. It can provide valuable information about a pet's condition and aid in determining the best course of treatment.
PET scans play a crucial role in detecting cancer, assessing the stage of the disease, and monitoring the effectiveness of treatments. They can also help determine if the cancer has spread to other parts of the body.
The cost of a PET scan varies depending on factors like location, veterinary clinic, and the specific needs of your pet. On average, a PET scan for a pet may range from $1,000 to $2,000 or more. It's essential to consult with your veterinarian to understand the potential costs involved in performing a PET scan for your pet.
Vaccination
Vaccination can also help prevent cancer. However, overall, cancer is difficult to prevent because the causes of many cancers are still unclear.
Early detection and treatment are the most valuable "preventive" methods in the fight against cancer.
If my pet has cancer, does that mean it's going to die?
Absolutely not. With current medical technology, many dog cancers can be treated with surgery. Most mammary cancers, mast cell tumors, skin tumors, and soft tissue sarcomas can be removed with surgery and successfully cured. With advanced technology, there is a high probability of extending a dog's life, or even completely curing it.
However, compared to dogs, the cancer situation in cats is much more severe. Therefore, early detection and treatment are crucial.
What is the probability of a pet recovering after treatment?
For dogs, considering all types of malignant tumors, there is still a probability of over 60% of recovery. Many dogs undergo immediate removal of the diagnosed tumor and maintain a very good condition during the long-term postoperative observation.
For cats, however, the survival rate with cancer may not be higher than 50%. But since there are many types of cancer and influencing factors in treatment, the specifics depend on the type of tumor, the timing of its discovery, and the treatment method.
Lastly, as a pet care professional, I have encountered numerous cases of pet cancer throughout my career. Each time, I am reminded of the deep emotional bond between pets and their families, as I witness their struggles and heartache. It is important to say that before taking pets to the doctor, owners should not be overly anxious or jump to conclusions. Many symptoms may not necessarily be caused by cancer and could be due to other diseases. For example, straining to urinate could be due to a urinary tract infection, and coughing in dogs might be caused by heart disease.
Seeking medical attention in a timely manner is essential for determining the cause of your pet's discomfort or abnormal behavior. Early detection and treatment can reduce the difficulty of treatment and increase the likelihood of recovery.