If the following story is about you,
please continue reading:
You have a smart and adorable little cat.
When you come home,
it rushes to greet you.
When you're bored and sitting idly,
it snuggles in your lap.
It has accompanied you through many unforgettable moments,
both happy and sad.
It is not just a pet,
but a family member.
However,
life is powerless against time.
After 15 years by your side,
its body becomes heavy, and its steps slow,
Entering the final stage of life.
You know it's going to leave you.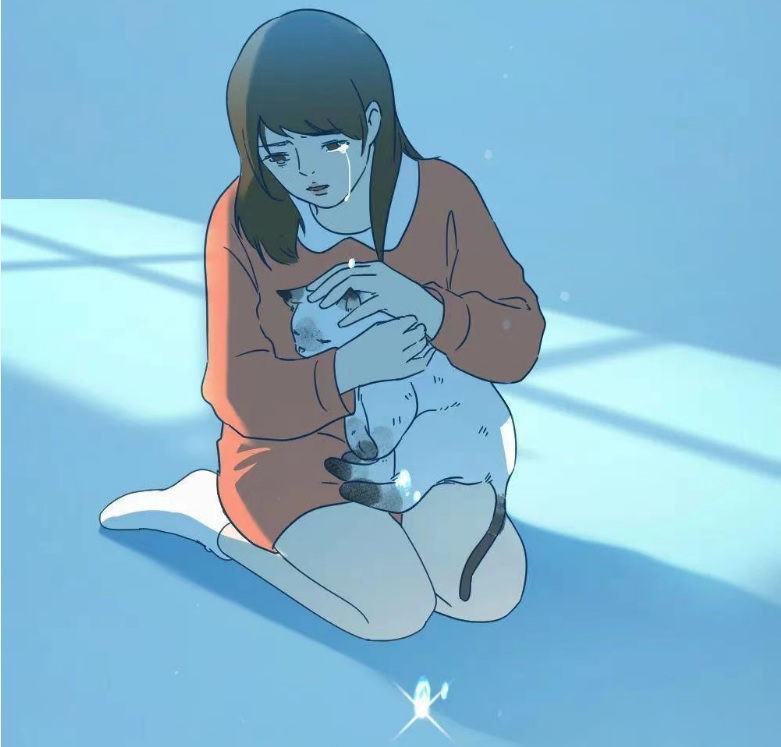 Heartbroken,
grieving,
and devastated.
Multiple surveys show that the pain of pet loss can be as intense as losing a family member.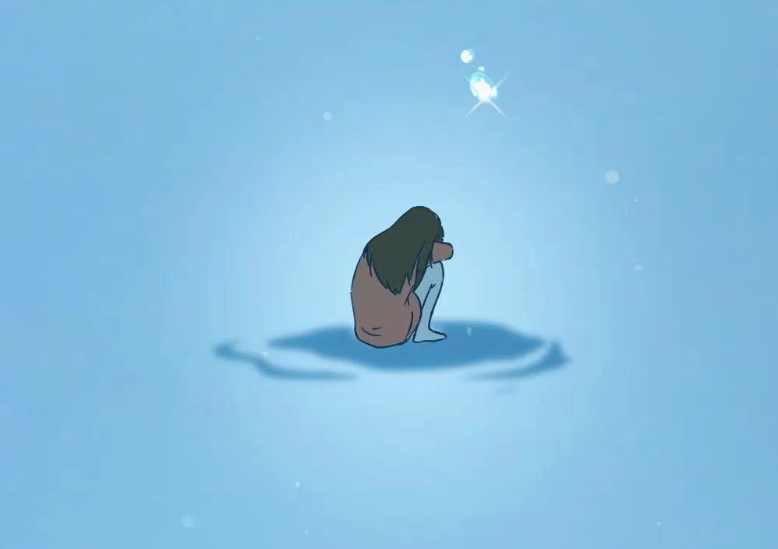 In your pain,
you discover a Pet Cloning Service Company…
They say that by taking a piece of your pet's skin,
they can cultivate a 99% genetically similar embryo,
and then clone a similar pet.
You only need to wait for six months and spend around $30,000 to $80,000.
In the face of losing a "loved one,"
time and money don't matter much.
You choose to believe them,
and you begin looking forward to reuniting with your pet in six months.
But you don't know what happens during the six months.
Pet cloning seems simple in principle,
The 1st step,
Remove a piece of the original pet's skin and extract the nucleus in the skin cells.
The 2nd step,
Take an egg cell from another pet and remove it's nucleus.
The 3rd step,
Implant the original nucleus into this cell.
A new egg cell is obtained.
Step 4, the new egg cells are then implanted into another pet/animal untila a new life is conceived.
But the actual operation is incredibly complex, ruthless, and cold-blooded.
After receiving an order,
the pet cloning service company selects several mature, age-appropriate, and equally cute kittens as "egg donor cats."
The egg retrieval process is excruciating.
The donor cats are injected with hormones to induce estrus.
A simulated tomcat phallus is inserted into the donor cat's vagina, stimulating ovulation.
Then, the cat's abdomen is opened to locate the fallopian tube.
Eggs are flushed from one end and collected from the other.
To ensure embryo quality,
many eggs are retrieved,
and the pain is repeated countless times.
This is only the first step.
After obtaining a successful embryo,
the pet cloning company selects several healthy and equally adorable cats as "surrogate mothers."
The surrogacy process is also extremely painful.
A surrogate female cat undergoes two "abdominal dissections".
The 1st time, cut open and implant the embryo.
The 2nd time,
Cut open to give birth to the baby.
Severe rejection reactions can occur,
and surrogate mothers may experience multiple miscarriages.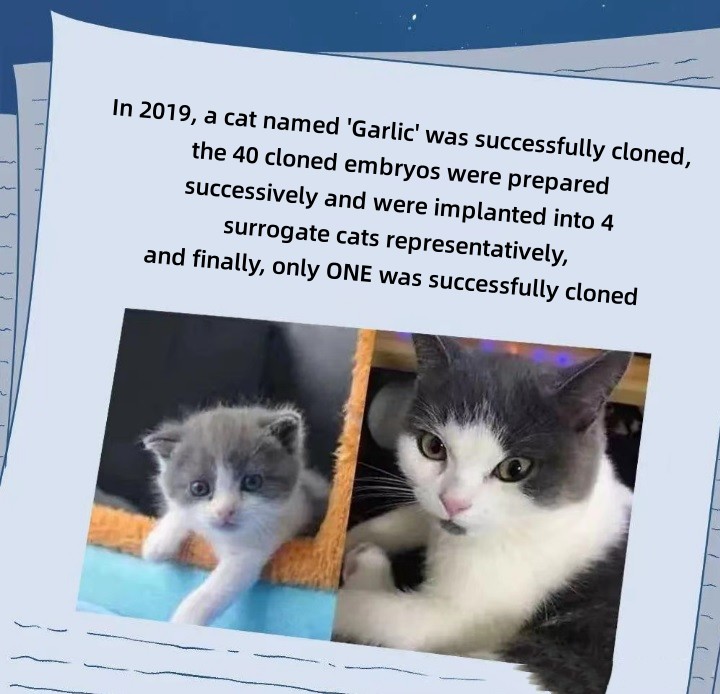 Because natural pregnancy processes are not experienced,
cloning companies use various means to stimulate the surrogate's production and lactation.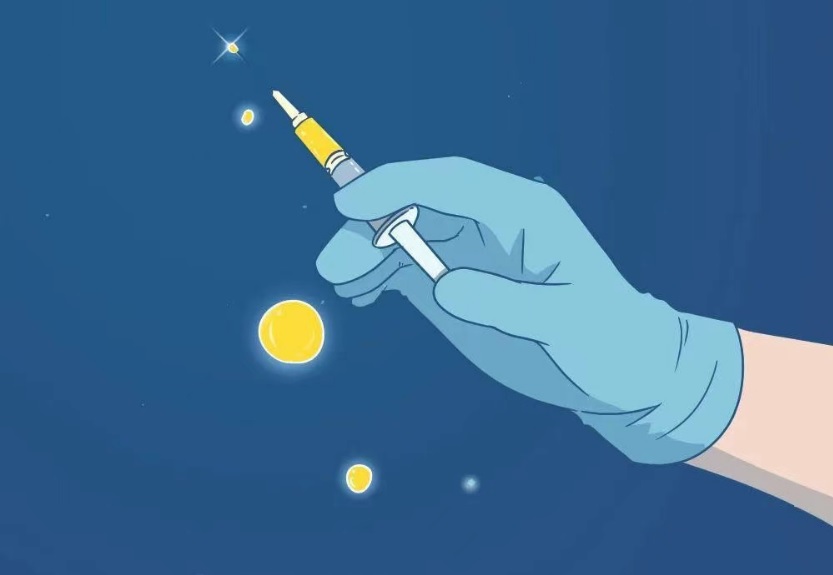 Surrogate dogs suffer even more than cats.
Many surrogacy companies choose Beagles as surrogate mothers for their strong disease resistance, gentle nature, and non-resistance.
However,
Beagles are small,
and when implanted with larger breed embryos such as German Shepherds or Golden Retrievers,
the pregnancy torment and delivery risks are greater.
Both "egg donor animals" and "surrogate animals" are just tools for cloning companies.
They are all caged before being used.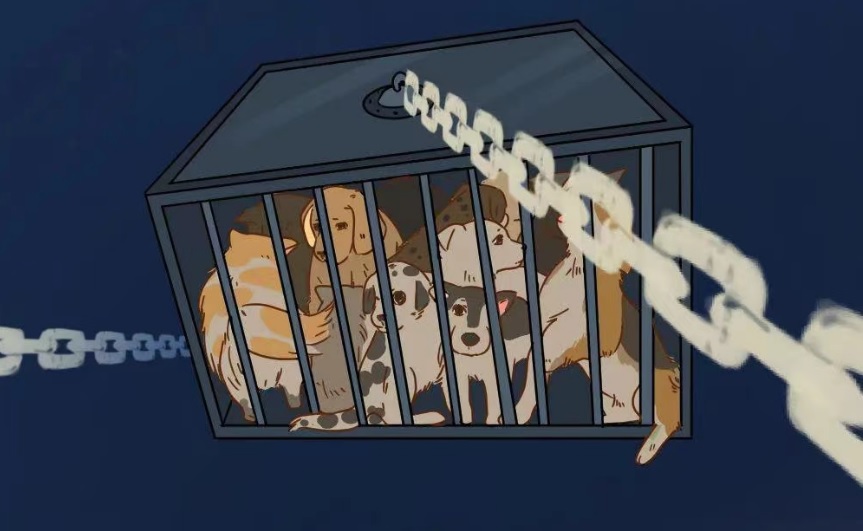 And after use,
they don't receive proper care until they're discarded.
To save costs,
they maximize the utilization of each surrogate mother by performing two abdominal embryo implantations and two caesarean births per year.
Even if surrogate animals are adopted after their service,
they are plagued with health issues and struggle to live independently.
Of course,
pet cloning companies must continue operating even after production.
To ensure sufficient resemblance to the original pet,
they implant embryos into many surrogate mothers.
Eventually,
many babies may be born,
and the most similar-looking one
is chosen as the lucky replacement and handed to the owner.
Other unselected animals,
if fortunate,
are adopted.
Unlucky female animals may be forced into the cloning production line as egg donors and surrogates.
Male animals,
with no value, may be "disposed of."
At this point,
a pet cloning process truly ends.
Countless adorable animals suffer pain and even lose their lives in this cloning process.
You also get a replacement pet that doesn't know you and isn't quite like your original pet because the initial pet only provides the cell nucleus,
while the final appearance is also influenced by a portion of DNA from the surrogate animal's egg cell mitochondria.
Driven by profit,
we don't know the torment egg donor and surrogate animals and unselected animals endure,
perhaps worse than I described above.
Losing a pet should be understood.
But perhaps we should wait for more advanced technology and better laws before discussing "pet cloning" when happiness doesn't have to be built on the suffering of other animals.
Life is like a train journey, with many stops along the way.
No one can accompany you from beginning to end.
You'll see people coming and going, boarding and alighting.
The starting point is our parents, followed by siblings, classmates, teachers, neighbors, and friends at the second stop.
The third stop introduces us to our partners, wife, husband, and the fourth to our children.
At any of these stops, we may encounter our beloved pets.
If fortunate, they may accompany us for decades; if not, perhaps only a few months or years.
Learning to bid farewell to each one properly is a lifelong lesson.
When someone is about to leave, we should be grateful and wave goodbye, cherishing their memory forever.
To hold onto memories through painful means will ultimately lead to facing another parting.
Learning to say goodbye and truly commemorating those we've lost is the ultimate liberation.