Main Introduction
In our story, your beloved pets have not passed away but have been taken to a mystical world of spirits by the gods and monsters. In this enchanting realm, they are free from sickness, cold, and pain. They frolic and leap as they eagerly await the day they reunite with you in this magical land. Our elegantly crafted sandalwood pet urns serve as a tranquil resting place for your cherished companions, a testament to the love you shared.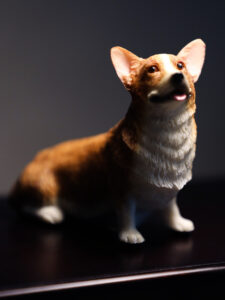 Expertly designed dog urns by breed celebrate your pet's unique qualities and characteristics, ensuring to preserved the memories with the utmost respect and care. The sandalwood material exudes a subtle aroma, embodying a sense of depth and elegance that creates a peaceful sanctuary for your pets to rest. These pet urns are not only a beautiful tribute to your furry friend but also a meaningful way to keep them close to your heart.
Customized to honor your pet's individuality, these pet urns can be engraved with their name and a special message expressing your love and the bond you shared. As a poignant memorial gift for someone who has lost a pet, these urns provide solace and comfort during a difficult time. They serve as a gentle reminder that your pet's spirit remains with you, accompanying you in a different form.
Our sandalwood pet urns are meticulously crafted with attention to detail, ensuring a high-quality keepsake that will stand the test of time. The intricate design and personalized engraving make these dog urns by breed a unique and treasured addition to your home or a thoughtful gift for a grieving pet owner.
In choosing our pet urns, you are commemorating your pet's life and the immeasurable joy they brought to you. As you cherish the memories and the love you shared, these urns symbolize the eternal bond between you and your beloved pet, allowing their spirit to live on in your heart.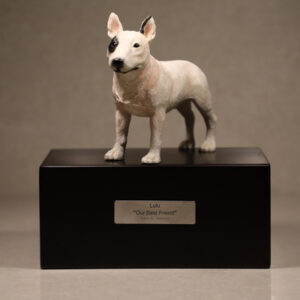 Key Features:
1, Custom dog urns by breed to celebrate your pet's unique characteristics.
2, Crafted from elegant large leaf rosewood for a timeless, high-quality keepsake.
3, Satin lining and concealed locks provide a secure and beautiful resting place.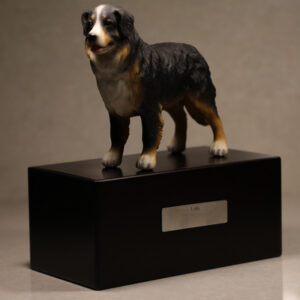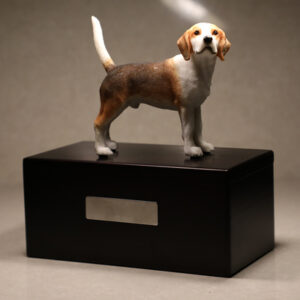 4, Mortise and tenon construction ensures durability and longevity.
5, Free engraving of your heartfelt last blessing for a personalized touch.
Pictures from our clients
If you need cat urns, please refer to below link for cat urns.