In our story,
your beloved ones did not die,
but were taken away by the gods and monsters to a strange and fantastic world of spirits,
where there is no sickness, no cold, and no pain.
They run and jump and wait for the day when they will meet you again in the fairyland.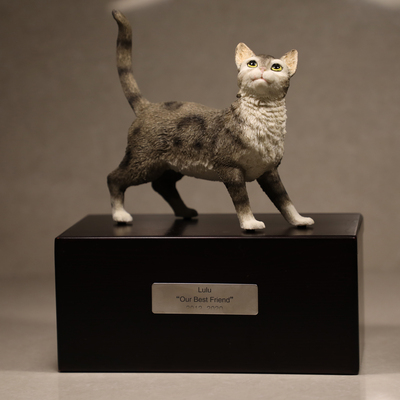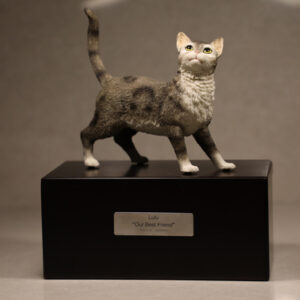 A cremation urn made of sandalwood.
The sandalwood material is slightly aromatic, deep and elegant.
It is a place where the woofers can sleep quietly.
They sleep here and swaddle with you in a different way…
Customized and engraved with your cat's name and a message you would like to say to him/her.
A memorial gift for someone who has lost a pet.
Pictures from our clients
If you need dog urns, please refer to below link for dog urns by breed.